Published on 31 May 2019
Posted in Wooden Flooring
Wooden floors are known around the world for their timeless beauty and rich appearance. Their durability is another reason why so many people love wooden floors. With proper maintenance, your wooden floor can last a lifetime. There are many types of hardwood floor, but we are going to discuss the most popular types of wooden flooring. These include solid wood, engineered wood and laminate, continue reading if you wish to find out more.
Choosing the right type of wooden floor that fits and suits the space you want it to go in can be really challenging. There are lots of different types of wood around but today we will discuss the 3 most popular.
1. Solid Hardwood Flooring
As the name implies, this type of floor consists of solid wood from top to bottom – available to purchase either unfinished or prefabricated. Untreated hardwood is cheaper than pre-treated but must be sanded and sealed immediately after installation. Hiring a floor sander and sanding the floors on your own can get the job done in a matter of days and save you some money at the same time. A win-win situation! After sanding you should apply a seal to keep your floor looking as good as new all year round, and protect from any potential damages.
2. Engineered Wood Flooring
Engineered wood flooring is the perfect addition to any home. A great investment. It provides your home with a natural, timeless appeal, as well as a warmth and luxury appeal you would regret not adding to your property. This type of wooden flooring is the perfect alternative to solid hardwood flooring, it's reduced price and similar looks can even fool the most sceptical eye.
The construction of engineered wood flooring provides your home with better stability and resistance to variations in temperature and moisture. The top layer of the flooring is real wood, whereas, underneath that is a plywood base, which provides you with great strength but doesn't break the bank.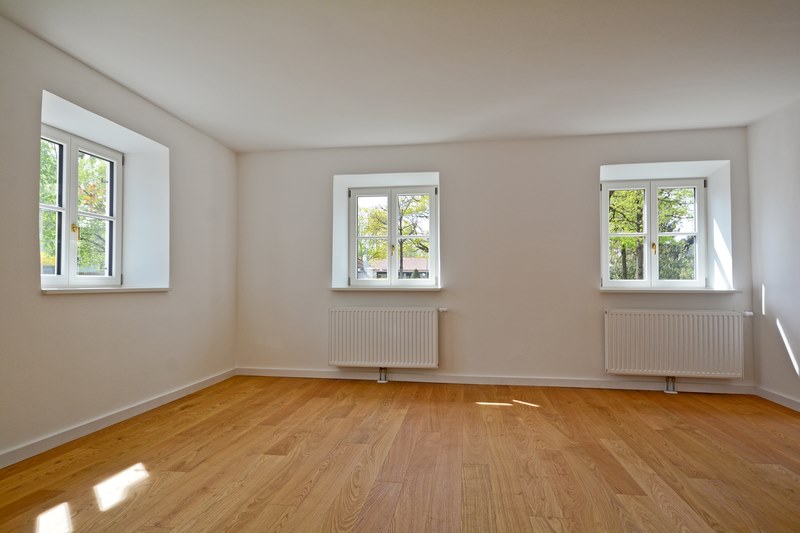 3. Laminate Flooring
Laminate flooring has been a very popular choice for years and years, even decades. It's ease of instalment and low prices are two big reasons why so many people choose to install laminate in their homes.
Stating the obvious, but laminate flooring isn't real wood. It's a synthetic floor covering. However, in recent years, many businesses have been able to produce a laminate flooring which looks spookily similar to real wood flooring.
So, why do so many people choose laminate flooring? Whilst already touching on this subject, there are so many more reasons to why people love laminate flooring…
Laminate is strong and hard wearing, just like real hardwood flooring.

A very hygienic floor and easy to clean.

Laminate flooring is available in many colours, shades, and patterns.

Underfloor heating available.
We hope that you reading this months blog and you have found it helpful knowing the most popular types of wooden flooring. If you have any questions and queries please don't hesitate to get in touch on 0208 427 6604 or visit our contact page. Our friendly team look forward to hearing from you.