Published on 30 June 2020
Posted in Floor Sander Hire
When you have a job that needs to be completed with a floor sander, you must use the right one, otherwise, you might not get the right results! To help you along with this we're going to be taking a look at some of the main types of floor sanders. Remember, you do not have to purchase your sander outright, it can work out far better financially to use a floor sander hire service.
Different Types of Floor Sander
Orbital Floor Sander
This is a kind of sander that has a lot of weight to it if you were to attempt to pick it up. An orbital floor sander does not move in circles but instead vibrates completing short 'orbits' as often as 3450 orbits per minute. You may want to purchase or use an orbital floor sander hire service if you need to remove an old finish. This sander will do a good job of dirt removal and roughing ready for the next application of your desired finish.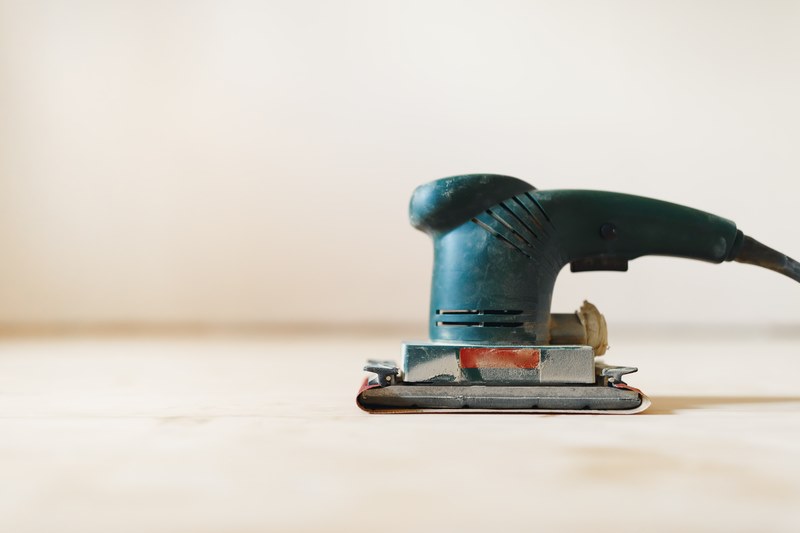 Dust-Free Floor Sander 
Need to purchase a sander that will not result in the dust collections? A dust-free floor sander is a choice to make in this case. If you need to restore an old and/or stained hardwood flooring area and make it look brand new again, these sanders are an excellent option. To achieve this effect, the user would normally have the sander sand down the floor up to three times until it reaches the state of raw hardwood. These are available to purchase anywhere sanders are sold or you could opt for a dust-free floor sander hire service instead.
Drum Floor Sander
If it's a spot of fine surfacing or wood sanding, drum sanders are ideal. However, they're not the best option if you wish to remove large amounts of wood. As always these are available for purchase or you can take out a drum floor sander hire service.
Industrial Floor Sander
This is the option you will need for a big job! A lot of larger organisations will have one of these on stand by. An industrial floor sander will often be one of the more powerful options that would be most suited to large areas of flooring, perhaps with some particularly difficult issues that need addressing. Rather than purchase one, you would be far better of using an industrial floor sander hire service as these would likely cost a small fortune to buy and the average person is unlikely to need to use it too often.

Whichever floor sander you choose, make sure you purchase one of the recognised quality brands and look for a fair price to pay. If you would like to find out more about how we can help you with floor sander hire, get in touch today. You can contact our friendly team today on 0208 4276604 or head over to our contact page where you can fill in our enquiry form.