Published on 28 June 2019
Posted in Wooden Flooring
Are you considering updating your floor? Bewildered by all the options? Hardwood or softwood and which one is better for me? So many unanswered questions. Well, we are here to help you understand the differences and advantages of each hardwood and softwood flooring. 
This is an investment that you shouldn't have to make again for years to come, so ensuring it's the correct one is key to saving you money, time, and the hassle. Let's delve into this blog to understand which floor scores over the other.
What are Hardwood and Softwood? 
Many people believe that hardwood and softwood are categorised based on their density, however, this isn't quite correct. Wood is classified based on the tree used and the structure of the seeds composed by the tree. The main difference between hardwood and softwood is the hardness. As their names suggest, hardwood is a more solid material when compared to softwood. 
Hardwood is produced from deciduous trees, these are trees that lose their leaves seasonally. The most common trees used to make hardwood are oak, walnut, beech, and alder. 
Softwood is made from gymnosperms, or more commonly referred to as evergreen trees. This means that their seeds don't tend to have shells and are extremely lightweight when compared to the hard shell seeds on a deciduous tree. The seeds from an evergreen can easily be distributed by a light wind, which in turn results in an increased new growth rate. The most common types of softwood include; spruce, fir, cedar, and redwood.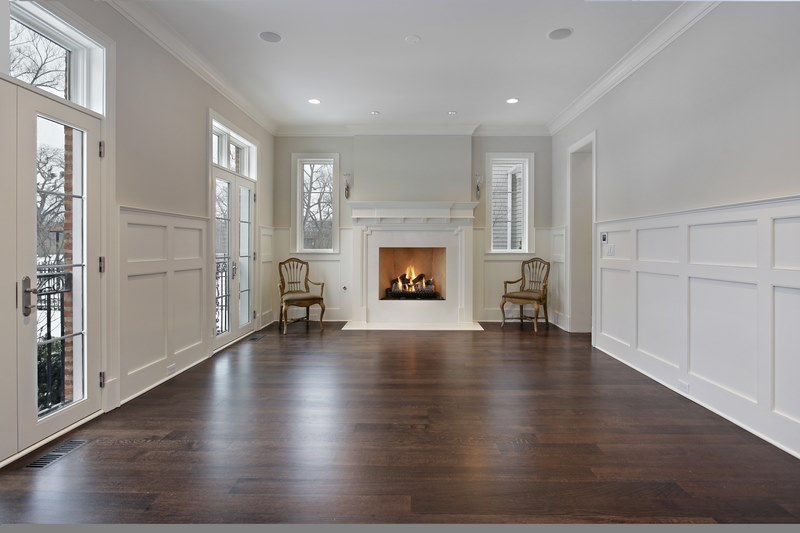 Advantages of Hardwood Flooring 
Hardwood flooring is well known for its strength and durability, perfect for those areas of high traffic. This floor is able to withstand a large number of dents, scratches and stains.
Hardwood flooring is very low maintenance, needing very little amounts of work. A deep clean once or twice a year and reapplied of varnish and oils will keep your floor looking good for decades to come. 
This type of flooring is available in many different colours and styles, and if that isn't enough for you, you may even wish to purchase stains to make your own colour. 
With regular cleaning, your floor will look as good as new all year round. A quick mop and sweep will leave your floor looking spotless. 
Hardwood flooring is one to last, its ageless beauty will fill your home for decades. 
Like we said before, hardwood flooring is a floor that will last you decades with the right care and maintenance. You may be paying a high price at first but if you compare to how long your floor will last it's worth it. 
Advantages of Softwood Flooring
Softwood flooring is considerably cheaper than hardwood flooring, this is due to how fast the trees grow and how quickly they can produce the flooring. 
Softwood flooring is available in many shades, however, is extremely popular in its lighter shades, filling homes across the nation. 
Just like hardwood flooring, softwood flooring is very easy to clean. A quick sweep and mop once or twice a week will keep your floor looking as good as new for longer. 
Spoilt for choice? Both these types of wood need to have specific uses in your house. If you would like to find out about the options available for you, please get in touch on 0208 427 6604 or visit our contact page.