Published on 27 April 2023
Posted in Uncategorised
Floor sanding is a great way to refresh your floor – but, if not done properly, it can leave your floor looking worse than before you started. That's why understanding and avoiding common floor sanding mistakes is essential for achieving the perfect wood floor.
At Floor Sander Hire London, we've been refinishing and restoring wood floors for years and have seen our fair share of sanding mistakes. Here are the five most common mistakes to avoid when sanding your wood floor:
Selecting the Incorrect Grit Sandpaper
A common floor sanding mistake is selecting the incorrect grit for your floor. Sandpaper is available in a range of 'grits' and it's important to use the right one. The higher the number, the finer the sandpaper. For example; 24-40 grit sandpapers are very coarse and are best used for floorboards with a lot of damage. Finer grits such as 120-180 are great to finish a floor or lightly sand flooring that is already in good condition.
It can leave deep scratches on your floor and create a more uneven finish if the wrong grit is used. Using a grit that is too fine can also make the job much longer and costly as you may need to repeat the process over and over to get the desired result.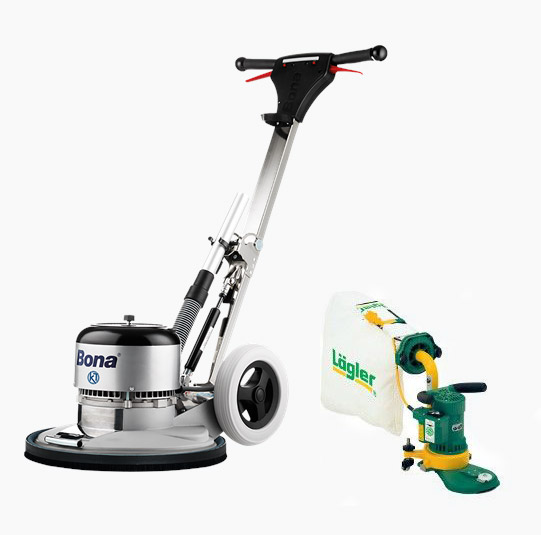 Using Unreliable or Poor Quality Equipment
Using a poor-quality sander can lead to uneven results. Old models of floor sanders that are worn can be much more difficult to control, and using them can cause excessive sanding and create deep grooves that can be difficult to remove. At Floor Sander Hire London, we offer reliable and top-of-the-range sanders for hire. This ensures that you achieve a smooth finish with minimal effort.
Failing to Prepare
It's always important to prepare the surface prior to sanding. Any nails or screws should be removed and any holes in the wood should be filled with wood filler before you start sanding. Not doing this can leave a rough finish and may require multiple passes to achieve a smooth wood floor. It can also lead to tearing the sandpaper you are using, meaning you'll need to use more sheets than necessary.
Not Standing in the Direction of the Wood Grain
When sanding, it's important to move your sander in the direction of the wood grain. This will minimise any scratches from being left on the surface and help you to achieve that flawless finish. To make sure you are following the wood grain correctly, make sure your floor is clean and well-lit to expose its direction.
High Quality Sanders with Floor Sander Hire
At Floor Sander Hire London, we offer a variety of high quality sanders from leading brands. Our experienced and knowledgeable staff can advise you on the best sander for your job. With our quality equipment and accessories, you can confidently achieve a great finish without having to purchase the equipment. For more information on our range of sanders and services, visit our shop page or contact us today.