Published on 19 June 2020
Posted in Floor Sander Hire
Are you a DIY enthusiast? Maybe you work as a handyman or joiner for a living. In any case, there may come a time when you need to consider floor sanding. For the best looks and finishes, it's crucial to sand all those awkward knots and splinters out of wooden flooring before you apply any kind of overcoat or membrane. However, actually finding the best floor sander for wooden floorboards might be a little trickier than you thought.
However, once you know the basics of what to look for, and why health and safety are always key in these scenarios, you'll likely find yourself purchasing or hiring the best sanding equipment for all your current projects and more besides. Let's dig a little deeper.
When looking for a floor sander for hire, you must consider dust dispersal. As you may imagine, sanding down floorboards is going to create debris. You might already have a mask or ventilation equipment rigged up and ready to go. That's great, but you and your team – if you have one – are still at risk from hazardous dust.
The idea of hazardous dust might seem a little bizarre. However, certain dust particles and flakes can cause serious damage to your health if you let them. For example, silica dust, found in various natural and man-made materials, is known to cause deep, painful health conditions for many people later in life. That's because tiny pieces of dust can be inhaled into your lungs and cause untold damage.
Therefore, if given the choice, you should always look for a dust-free floor sander. This option is likely to benefit you whether you are working alone, or as part of a team. You should never underestimate how dangerous dust can be.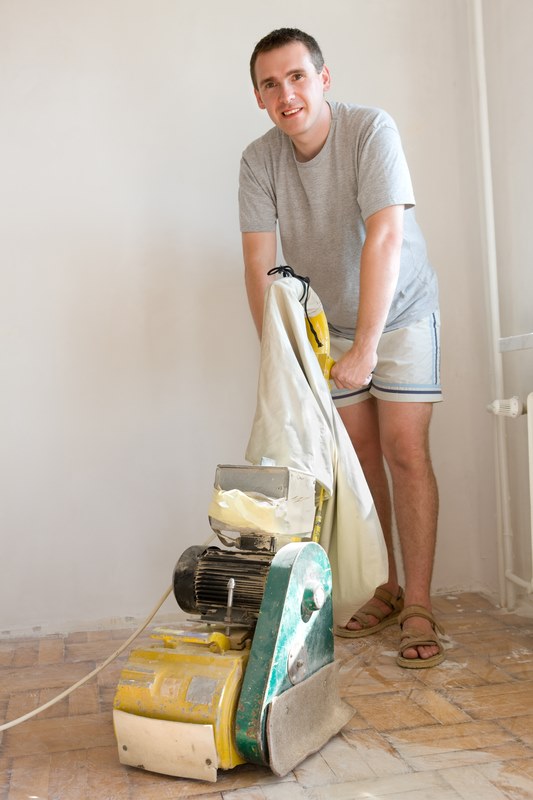 Finding the Best Floor Sanders
We're pleased to support the best floor sander for hire options with your health and safety in mind. That's because our floor sanding essentials are dust-free, allowing you to safely carry out intensive work, sanding wood of all natures.
It's a great idea to have some form of PPE and ventilation set up and ready to go as soon as possible. However, you should bolster these with dust-free sanders which will capture and retain anything harmful. This means that there's no risk of you, your team, or members of the public breathing anything nasty in.
Floorboard sanding is likely to be trickier than you think. It requires a keen eye and a real feel for what makes wood perfectly level and ready for finishing. However, the road to sanding down wood is key. Make sure to use a dust-free sander to ensure that you have zero exposure to microscopic particles. They can do some serious damage – you really shouldn't be taking any chances.
If you would like to find out how we can help you with the perfect floor sander, please give us a call on 02084 276604 or visit our contact page to submit an enquiry.